Elements Of Successful Corporate Web Sites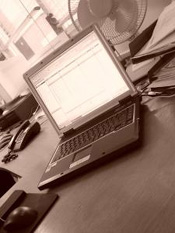 by Dejan Bizinger
Many companies have their own web sites. It is essential element in modern business. Process of creating a company's web site is one of the most important steps for having a successful Internet presence. Many people will get the first impression by visiting your web site. If you sell software like our company Infacta, Ltd. you will probably have clients in different parts of the world. Majority of them will never even come to your office. They will visit your web site and if they like what (and how) you offer they will buy your software online. You have to enable to your clients, prospective clients and press to easily find what they want. So you can see that this way, your company's web site is even more important than your company's offices. In e-business bytes & skills are more important than brick & mortar. Successful corporate web sites have several common elements. In this article you will learn about them.
First important thing in creating your corporate web site is that you have to be aware of the fact that creation of your web site is not one-man-show or one department's job. Usually, marketing department with technical stuff is working on corporate web sites, but they have to get timely information from all structure of your company. Your web site has to be often updated and to offer accurate information. Today, many web sites are database-driven, using certain Content Management System (CMS) so this way every employee can easily add what they want and what is under their authority.
About Us category
We've already said that your web site is your global representative. You have to make a category where you will write about your company, your area of business, core values, mission and vision. But that is not enough! It is recommended to put information about your key people, with their brief biographies and preferably with photos. It gives a more human touch to your web site. Many web sites also have an Investor Relations section in their About Us category where people can see the structure of the company, information how they can invest in them if they are looking for outside investments. Investor Relations is also important because many people decide whether or not to deal with one company based on their investors. This way they can get some scoop how stable is that company (if it is publicly traded). Some other people prefer more privately-held companies because usually those kinds of companies are more flexible and innovative and offer better communication with their clients. Some people like to be with bigs, while others know that size doesn't matter.
Also, in this section you can write about hiring new people. Even if you are not looking for new stuff at the moment, you can enable to your prospective employees to enter their details so they can be contacted later if you will have need for their skills. There are also some companies that have Careers section only to show that they are always expanding and looking for talented stuff, although in reality they never do that.
In case you are in a big city, it is recommended to explain the best way how people can find you, to offer best directions and the map with your location on it.
Products and Services category
In the category for products and services beside detailed information, you should offer information about your clients, partners, testimonials and awards you have won. This gives additional credibility to your company. In case you are selling software or services, you can offer a free trial period or free software with limited features. This is the best way to persuade your prospective clients to make a decision and buy your products.
News and Events category
In this category are placed information primarily for the media but also for clients and visitors. One of the sections you should have is Press Releases where you will publish all important news about your company and products that can be interested for the press that watch your area of business. Next section, which is complementary with the previous one, is Media Clipping where you will place all information about appearance of your company in the press. In case you are regular conference exhibitor, speaker or attendee it is good to place your event calendar. This way your target audience will see how serious you are in watching latest trends in your industry and promoting your company. Also, event calendar is useful because of the possibility for direct meeting. If your CEO or other high-level executive is frequent speaker at conferences and trade shows this gives additional weight to your expertise.
At last, but not the least important is that you should have a section called Media Kit or Press Centre that is aimed primarily for the press and where you will give brief description about your company, your products, your President or CEO and the person for PR contact. In this section it is extremely important to place your company and product logos in different resolutions and to place several high-resolution photos of your CEO that is suitable for publishing in print magazines.
Contact Us category
You have to offer different ways to be contacted. Beside email, you have to offer phone contact and to write your snail-mail address. Some companies have toll-free phone numbers for their prospective clients and customers. For email communication, it is good that you enable your visitors to enter their details using a web form and that they can choose which department they want to contact. You have to bear in mind that you have to answer your emails at least within 2 business days because it is important indicator about how professional you are. If you are busy, or out of town, make an auto responder message where you can direct your clients to other appropriate person or to write when you will be able to reply.